By: Sandra April 8, 2020
College girls looking for sugar daddy
The experience of a sugar baby in Mexico
Experiences of other sugar babies  
Hello sugar baby! My name is Lía and I am 22 years old. I live in the city of Puebla in central Mexico. I will tell you a little about myself and my experience as a sugar baby. I am from a family in which, although my two brothers and I never lacked anything, we always had the right resources and there was no room for luxuries and eccentricities, I was always used to not asking for more than my parents could provide, when I started studying at university the expenses began to exceed us, and I started working in the morning and studying in the afternoon, obviously, this rhythm of life prevented me from going out with my friends or having a boyfriend around, there was no time to that
Since I started studying my career, I made friends with a girl named Diana, she came from a family that was on the same socioeconomic level as mine, but for some reason, she never had any trouble covering his expenses, he always joked telling me that he had to get a Sugar Daddy so as not to be suffering from not knowing how he was going to pay for this or that. I never paid much attention to her because I thought she was just saying it while playing until one afternoon a mean of approximately 50 years old came to pick her up at the university in a fairly large truck.
When we saw each other the next day, she told me that this man was the one who paid her tuition and provided her with money whenever she needed it, she had met him in a sugar daddies app. 
From that day on I got the thorn of curiosity, I wanted to know more about sugar daddies.
I'm looking for sugar daddy
I made a profile on a Sugar daddies website, but I did not say anything to anyone, I received several messages but none of the profiles caught my attention until I got to Emiliano's profile, he was a 46-year-old man, his profile He said he was an engineer and in his photo, he looked very good, we were talking for about a week before seeing us, I told him that I had just discovered the website, that I had never dated anyone but that I knew what I was looking for, this helped to cover my school expenses. I think it caught his attention that he didn't look for trips, clothes and that kind of thing (of course he wanted all that, but it wasn't my priority)
Emiliano said that perhaps we could reach an agreement but that we should first meet and see if the necessary chemistry existed between us. For the tranquility and security of both of us, we stayed to see each other in a café in a fairly large plaza, I expected to meet a handsome man, yes, but when I arrived and saw him, he was much better than I imagined, the first impression I had taken of him was that of an attractive, interesting and very handsome man, he really did not know why he was inside the site if it was clear that he could get any woman he wanted and perhaps without offering much in return.
We talked, we put the cards on the table, he liked me and he liked me, he clarified all my doubts, now I knew that he was looking to be the sugar daddy of a young and inexperienced woman, since in his words "he wanted to shape it your way. " We agreed that he would delete my profile from the website since he was looking for exclusivity, we did not set a number of encounters per month since, because of his work, he sometimes had free time and sometimes not, so it was I who should be free when he looked for me As for his family life, he only said that he was married but that would not represent a problem for me. Emiliano is quite hermetic in terms of his personal life, I only know what he thinks I should know, it is good for me, no It is his family life that interests me, I am only interested in what he lives with me.
As for economic terms he told me that he could give me $ 15,000 per month, but that if he needed more one month he would take care of it, I don't know if in the world of sugar babies this is fine or no, but so far for me it represents a great help since I can focus 100% on my career, I left my job arguing at home that I had obtained a scholarship.
The sugar daddy / sugar baby relationship is not very different from the traditional ones, but it is better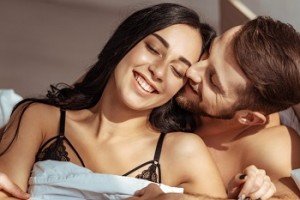 Emiliano the occasions that I see him a month are varied, but on average I see him 4 or 5 times, he has a single department where we always see each other, I think that by now it is obvious that our agreement includes sex and how good it is so because this sugar daddy knows how to do it divinely well, I consider him the best lover I have ever had when there is time we like to give our getaways to a good restaurant or to dance, my sugar daddy likes to say that I injected him with energy and vitality and I like to think that it is so since this means that I am playing my role as a sugar baby well.
I could really say that our relationship is not very different from the one that a couple of boyfriends have, of course, if it were not because I receive a monthly deposit from him (yes, I think it is better than a traditional boyfriend relationship).
Since I am a sugar baby and as a good millennial, I look for all my doubts on the internet, I have already read several experiences of other sugar babies and some sugar daddy, this allows me to know how other girls who are in the same position as me live, And realize that sugar daddy/sugar baby relationships are more common than I imagined.
The competition between sugar babies is getting bigger
Every time I did a search on sugar daddies I can see that the competition is great, I have been with Emiliano for just over 9 months and our relationship is working quite well, neither of us looks boring when we are together, but I don't want to trust myself I know that these types of relationships are not eternal and that at some point everything will end, that's why I want my sugar daddy to invest in my education, yes, but also in me.
As a sugar baby, the gym can not miss, these types of men looking for attractive women in every way, there will be those who like chubby women but I think that the best prospects are struck by women with slim and fit bodies, Also the sexy clothes without becoming vulgar, I always try to look the best possible for my sugar daddy, he realizes and in my monthly allowance, he always puts some extra so that he can buy me a little gift to look beautiful.
Do you want to have a sugar daddy?
There is a saying that goes " be a lady at the table and a whore in bed " and I have made it my mantra, I think that is what has made me succeed with my first sugar daddy and When this comes to an end I am sure it will be the best way to continue on the right path in the sugary world, since in no way do I intend to stop being sugar baby, after all it is what guarantees me to be able to pay for my career and live a life without money problems.
Ok sugar sisters, it has been my experience to this day as a sugar baby, I hope that it helps me to know these kinds of stories.