By: Sandra junio 3, 2020
That's how my life changed my sugar daddy
Hello! My name is Diana, I am 20 years old, I am not currently studying, I work in the family business a jewelry store. Recently I moved to my own apartment, before I lived with my parents. I have no children or any other responsibility, apart from me. I am living my life, until now, as I want, and I assure you that I love it!
If you had met me a year ago, you would not recognize me. I used to be a very introverted girl, it was not normal for you to see me every weekend, as I do now, or to go out and meet friends, in fact, I did not even have friends, I was more than a hermit, and honestly, very bitter. But it is true that people change, I set an example. I do exactly the opposite of what I was doing before. And I feel a new person, I like what I am now. As every change has a motive and mine is called Mauricio he is 32 years old, although he looks younger than he has.
When the beautiful coincidence united us. It was such a dream day: A sunny day, bright, so perfect, that day was our day. And it is that I am one of those dreamers, who believes in destiny. The signals, are important to me I do not really believe, that nothing happens by chance.
That beautiful day of July, Mauricio came to the jewelry store, I wanted advice since I did not know much where to start, I was alone that day in the business, it was a day when there was not much "movement", everything was calm, until your arrival.
He asked me which option would be the best to give to his mother, it was very funny because it was something ingenious to explain the magnitude of the value of the gift, it must be, without a doubt, something special: I need a gift that says "I am very sorry to have forgotten your Yesterday, I hope this gift will compensate you, I love you. " I immediately understood his sarcasm and tried to answer him in his own language, because as I said before, he was not very friendly, but with clients I always try to be nice.
There were smiles from our first encounter. You never imagine that a client later becomes a special person for you, that you simply do not plan. Not even joking! When he left, I do not know if there was any attraction in that little interaction, but he told me that he would come back to this jewelry shop just for the customer service, which was one of the nicest people he had met that day. And he left. I suppose I had a bad day, and you know, when that happens and suddenly you run into a friendly face, you appreciate it.
I never imagined that he would fulfill what he said, about returning. I took it as any customer, without more or less. But after two days he came back to thank me, (according to him), since his mother was delighted with the jewelry game that he gave her. When he came back, there was another girl in the showcase, and he asked for me, he described me and the girl said, "Oh yes, Diana! She is not in this moment, tomorrow she is coming. I guess he felt some disappointment when he did not see me there. The next day Paola, the girl in the showcase told me that a client came looking for me, and when he told me what he said, I knew quickly who it was. And I was very surprised, because it is not common, that is, it is definitely one in a million that come back to thank you.
Actually, I thought he would return the next day and I went to the store. When I looked in retrospect, I remembered that he was a handsome and very nice man, and now all that had intrigued me. I think I quickly learned that he had felt some attraction for me, otherwise he would not have returned. When it was time for lunch I told Paola to go to lunch, at about 3 o'clock in the afternoon, I wanted to stay alone because I figured that handsome man would come back at the same time. I imagined that it was an executive with office hours.
It was a little after 03:30, when the male figure that had previously dazzled me on a sunny day, a few days ago, came in again. When I crossed my gaze with his I smiled spontaneously, and he at me. When he approached the quick showcase I said, "Hey! You again, did you like the gift to your mom? - He nodded yes, and a roguish boy's look went with him. He told me he wanted to thank me, that he owed me one. I told him it was not necessary. But he said that the truth did not find a pretext to see me, that he liked me a lot and wanted to meet me. (I already knew that, it was more than obvious).
We left to leave. I expressed that I would like that too, because I was free, single so I had no problems with that. We talked a little there, while I was waiting for Paola to come back to go eat. Normally I would not have accepted, I would have even been offended by the proposal, but for some reason with Mauricio the relationship was always so natural, it was almost as if I had known him for a lifetime.
We went to eat, right there in the square, of course I felt comfortable with him, but I was not going to go immediately with a stranger to a place that was not familiar to me. We asked to eat while the conversation was taking place. I knew things about him that afternoon, and of those things, the most important, I knew he was the kind of man I wanted for me. He told me that he was going through a terrible divorce, that he wanted custody of his children, and endless personal details that at the moment are merely irrelevant.
That afternoon I also learned that love has different presentations, and that what they say so much is true, love comes when you least expect it. The truth is that I fell in love with Mauricio since that afternoon that the very barbarian invited me to eat. From there that man kidnapped my emotions, and I happily gave him entrance.
We can not have an open relationship because he can not offer it as such, for now, I do not know if later that will be possible, but I do not care either. Since we are living a very free relationship and I am now a person full of light and cheerful. I'm not the dark and bitter girl I used to be. He came to move my world and put it on his head. With him, how things have been so "crazy" from the beginning, I feel anxious and willing to experience new things and I'm enjoying it. The current version of me, I like it better.
We started first to leave once a week, he always received me with details of all kinds, from a rose, it did not matter what, but he always had to give me something in each meeting. He is a very detailed person. I remember leaving the square and seeing him in the parking lot on more than one occasion, recharged from his car, smiling as only he can be, accompanied by those sunny days that make it unforgettable. Sometimes he used to surprise me, he did not tell me he would go, I was always so willing and happy to see him, until today, that does not change.
I have not told my parents about him, only my sister knows. But my parents know me very well and know that my change is due to someone, although I can not tell them that I have an SD that I fell in love with, and that we almost live together. I do not think so! Haha. I prefer to follow it keeping it that way, in anonymity. I think few understand this kind of relationship and it is understandable, I also know that some people may say that I am a stupid girl, because I "conform" to the relationship he can offer, I do not think so.
Since we started our relationship everything in my life changed, I feel like exploring the unknown, learning, wanting to eat the world traveling, meeting people, experimenting, opening the mind, that's how I feel.
We like to spend time together and we begin to see each other very frequently. At the beginning I went to look for me at the plaza where we have the jewelry, the schedule varied, he has a printing press in Cuernavaca, a few others in Mexico City and Puebla, he also has a local newspaper in Veracruz. He travels a lot to check his business and those things, so sometimes I go with him, for a walk.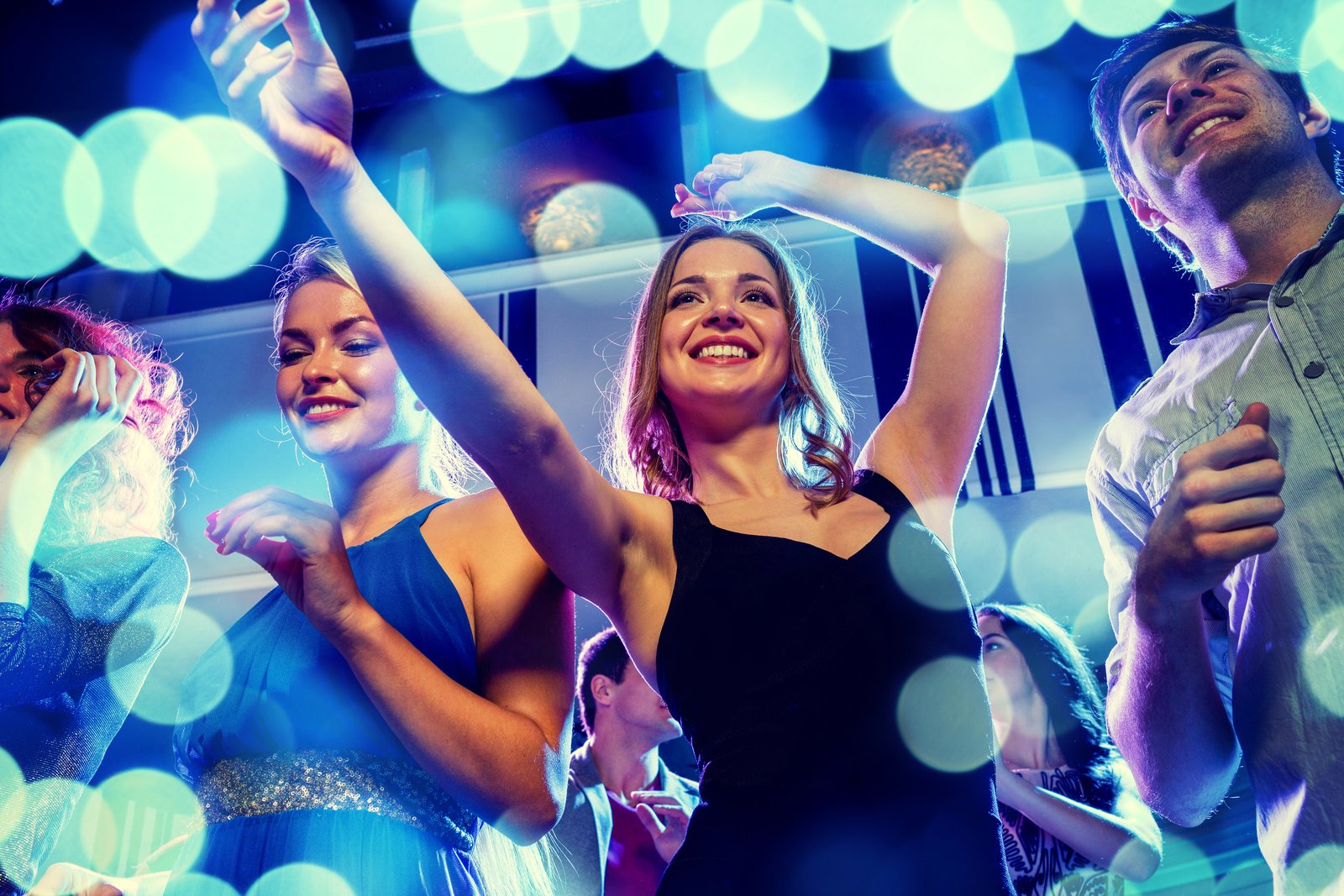 He is a very sociable person, and he likes the party a lot, I started to leave more since I met him. We go every weekend in the club, and he is super father because we live together and after that we go to our department to taste. The department is recent. It turns out that Mau likes to spend time with me, he proposed to have a place for both of us, personalized and it sounded good, as everything is great between the two, it did not seem like a bad idea, on the contrary. And I hope everything stays that wonderful
I invented to my parents that I got a part time job in another place and that with those profits and what I earned in the jewelry store I could become independent. Oh wow! I still remember those days when we went to see apartments and choose what would be our love niche. I remember it with a lot of grace, since we used to invent stories to the people who showed us the apartment for rent; that we were newlyweds; that I was pregnant; that we were new to the city; and other lies, but for some silly reason, I do not know which one, we laughed at each other about that, we never said it was a lie, it was funny enough that the renteros always molded their marketing to our invented stories so that we could rent there, maybe with the desire to maintain our relationship, jealously only for the two of us, we resort to those jokes of false stories. When we found the perfect apartment for both of us, the feeling of belonging was mutual, we knew immediately that this place was made for both of us.
I moved my things; basically I decorated this apartment to my liking, because I live here, he pays the rent and all the services but he does not live here fully, he only comes on weekends and some other day during the week. We watch movies, we make love, we cook together, sometimes we invite their friends to a meeting to live together between couples and friends. We go out every Friday night either to dinner and then to night
We are living our moment as we please. I do not know if he will return with his wife or if the divorce is something definitive, since it seems to last a long time, it is not something that worries me, because we do not live together, he is giving me everything since that was the agreement we reached from a The beginning and the truth is that he is very generous and he only comes some days of the week, so I feel very comfortable. I have always been of the idea that distance relationships are the most suitable, since they miss the time they do not see and when they see it, it is a valuable time they enjoy and there is no room for bad times.
My life has changed so much since we are together that now I find it incredible to think what it was like before I had a sugar daddy, I can not imagine going back to that life where I did not socialize or go on a trip.
Definitely having found this lifestyle is the best change I have experienced.