By: Sandra April 8, 2020
Until what age can you be sugar baby
How to get a sugar daddy? Until what age can you be sugar
baby?
These and many more questions arise when talking about sugar daddies, I am a sugar baby in Mexico and I share my experience to do sweeter your trip to the sugary world.
Hello! My name is Romina, I am 32 years old, I am the mother of two children, a 15-year-old girl, and a 2-year-old boy. Currently, I live in free union with the father of my child and incredible as it may seem, I still keep my Sugar daddy, with whom I have been around for 8 years, if not more.
How I met my sugar daddy
It was all at a friend's party, my friend's husband is an oil tanker, and every Sunday they meet to live with friends, and other colleagues from the husband arrive, so, on that occasion, in one of the many parties I arrived at the invitation of my friend and luckily, Manuel was there. He 48 years old, and I 24 years old, when we met.
We were introduced by my friend's husband, and we chatted a bit during the noise and the sound of meat roasting on the outdoor grill. I did not know much about him, at that time he seemed a very kind and interesting gentleman and I could not help noticing that he is a wealthy man, everyone treated him with much respect and admiration, and it was evident that he enjoyed a fairly high hierarchical rank in his work area, Ing. Manuel. I found it very funny, I had many good stories and jokes up my sleeve, I managed to get a smile out of you right away. He was going to the meeting alone, so I assumed he was single; Actually, I assumed many things that day, it was time that proved me right or wrong. I perceived a certain attraction from him, but I did not support the action, I tried to maintain a clear line between having a good talk and giving rise to a bed.
He asked for my phone number when we said goodbye, for some reason I gave it to him. A few days passed when he called me. He invited me out for a coffee, (typical), and I accepted. I was recently divorced, so I had no commitments with anyone or anything at the door with someone.
It remained to go to my house for me, and because it was a person I met in the social circle of my friend, I did not see wrong in giving her my address. I was ready when he arrived, I was almost coming to the house to leave my daughter with her grandmother who lives nearby when I received her phone call advising, and I looked out the curtain of the window, I saw a nice, big and luxurious truck parked in front of the house, I liked what I saw, I felt special and I liked being pretended by a person, as well as him.
We came to a cafe to talk, we talked about our lives, the intention was to get to know each other better, and he was up to it all the time, at no time did he suggest anything uncomfortable to me, although in the environment you could perceive the attraction of both, not There was more than a simple and pleasant talk by two people who wanted to know each other more and see what happens later.
That time he told me that he was married, he has two daughters, a dog as a pet, his daughters live in Europe and his wife, a Spanish national, constantly comes and goes to his native country and Mexico, they hardly see each other, and anyway, their marriage was in ruins, they were only together for economic interests since they both have a company and a divorce represented legal inconveniences on the company's assets, but that they had agreed to continue with their lives without the need to divorce, and for now I thought: what all men say to justify their infidelities, but later I realized that in his case, it was just as he told me.
We have been seeing each other like this for a month, we used to see each other every week, when he could, because he is a very busy person, he is the superintendent of a plant in PEMEX and he hardly ever has free time, he doesn't actually have working hours, he goes when he is needed, and that is almost all the time, he travels a lot for work reasons, there are occasions that he spends days in the plant, they have an area for lodging because it is seriously, absorbing, I have always admired that side of him, so dedicated and dedicated to his, very responsible and focused. He always hooks me when he talks to me about his work, because he tells it with so much passion, although I don't understand a damn about what he talks to me, I pay attention to him and pretend to understand what he says, I like to see him like this, passionate about what he does, infect me with its brilliant energy.
It was inevitable to develop feelings of love and affection towards him. And I proposed to him to make love, of course, he gladly accepted. And I must say that the experience was the best of all! This older man, I knew everything, and not only regarding the intellect, I knew how to treat a woman in those moments of intimacy, but I was also more captivated after that, and I admit that I was afraid that after that the relationship would fall apart that we had already reinforced talk after talk, fortunately, it was not so, on the contrary, the confidence that we already had was expanded.
He didn't have to call me every now and then, because I knew he was there, he had security and it was very gratifying for me that feeling of knowing that he really was there for me.
She began to get more involved in my personal life, not because she was intrusive, but when she lived and shared our daily anecdotes, she found out about me, and knowing that I was a single mom, she began to support me financially, something that fell for me, because I had, and still have, many conflicts with the father of my daughter; Manuel began to support me with my expenses and with the remodeling of my house and all the needs that were presented to me. Every week, he had that money without fail, but it was not at the beginning, and it was not something that I asked him, but he started doing it, I do not know if he made sure that I was not an interested girl to take that step, but Be that as it may, he has helped me a lot and for that, I will always be grateful to him.
And so the relationship developed, with the passage of time, when we had been seeing each other for a year, I already knew my close family, my mother, my daughter, my friends, and my sisters, we already lived in Karaoke meetings, we always had a good time In fact, he is a person very dear to my friends and family, and he is always welcome in my closest nucleus.
My relationship with my sugar daddy was sweeter than ever until ...
His wife wanted them to try again, and he thought it would be good to try, because of the daughters, they finally shared a family and had their history, I will never judge that decision, maybe I would have done it instead.
I felt like I was going back to the same starting point. But when looking around me, I saw that I had made emotional and material advances, my house looked more beautiful, I had finished my university career that I was one step away from finishing and that I could not because of tuition, I had already put my earrings in order, that had it not been for the help of that man, I would probably continue to struggle, and I tried to focus on those positive things; it was impossible not to miss him and want to spend time with him and it was much worse when people close to him asked about him; it was terrible to be without his smile, without his silly jokes, without his anecdotes, without his spontaneity, without him! It was seriously, fatal.
I took it for granted that ours was already completely over, when one day, after a month, I received his phone call, I felt my aura shine, that everything was colored more intensely, it was a feeling of coming back to life, to go from a gray tone to a stunning light, I think I responded quickly, that pride does not suit me! I felt enlightened, as her voice asked if we could see each other, of course, we did! I almost wanted to get on the phone and fill it with kisses.
And the funny thing was that he called me on the phone only as a courtesy because he was already outside my house, fortunately, it was arranged and not on dates, I went out quickly and hugged him very hard, I think I almost cried with emotion to see him. And having put down the emotional fire, I invited him to come into the house. He told me that he's with his wife did not work, and really, I was not interested in knowing more details or demanding anything or getting bogged down in that, for me the best thing was to have him back, and I told him that I was fine, that I was glad very much to have him back, that maybe I would have done the same instead, period!
The relationship resumed the slow course, and we continued as we were, there were no resentments of any kind, I think we were so strange that month that we were away, it seemed eternal; We planned to go on a trip together, we went to Puerto Vallarta and we had an incredible weekend, my daughter accompanied us, we were not entirely alone, and I was in the company of the two most important people to me, at that time.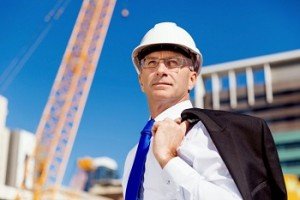 For one reason or another, we do not advance further in this relationship, nothing has ever been formalized, until now. I love him, in a special way, and that can never change, but I am aware that he has a life thrown before I came into his life, although he has no real relationship with his wife, he will always be there, for the They have an agreement, and he always gave me the green light so that I could make my life with someone else, and although I thought that I would never do it when I least realized, I was already in love and already had a formal and real relationship with the father of my second son, with the person I currently live with, whom I met at my job.
Maybe the custom I do not know, and I know that possibly I am not the only woman in his life, a man like him, wealthy, globetrotting, impossible that it is the only mine, but we have no problems in that regard, since like, I'm already with someone, but those things are too much; we are complicit in ours, and we find warmth with each other, he keeps giving me money every time we see each other, there is no more sex, as difficult as it may seem, our relationship is already closer to a solid friendship, we continue to live with the mutual friends and my family, even on some occasions he meets my family for karaoke without my presence, I don't know what is ours, but we remain unconditional.
I thank life for putting him on my path, he was a key player in overcoming the turbulence that I was going through when I met him; At this point, I doubt that someday ours will end.
He started being my Sugar daddy, (although he almost still is), and became a real and faithful friend, a very important person in my life; Due to his work he is almost always busy, so he does not look for official relationships, just to have a good time and good for him.