By: Valeria Sugar April 2, 2020
How to be a successful sugar baby and not die trying
Hello babies, my name is Ximena I am 22 years old I live in the city of Puebla and I started being a sugar baby in 2016 after listening to different jokes and stories about the term "sugar daddy" the curiosity led me to do a search in Internet and I discovered that it was a very tempting way of relating (rich men with young and attractive girls in a relationship that promised that both parties would win) was definitely something that had to prove, do not take long to create a profile on a dedicated website to this and once my profile was approved it was a matter of 2 or 3 days so that I already had several messages from men who were interested in being my "sugar daddy" I will not deny that although the idea was something that I liked also It was something that scared me a bit, you know there's always some chance it's a scam.
While talking with the daddies and trying to reach an agreement, I realized that the best thing I could do would be to expose what I was looking for, but not rush to accept an agreement without knowing the person face to face, you know is never Like talking with a person behind a screen and the chemistry between the two for me was important, I not only wanted the money and the gifts that my sugar daddy could offer me, I also wanted to spend some time with a person that would be nice to me.
There was a man named Julio who passed all my filters hahaha if I think that putting filters is always important, mine really were not anything special just trying to make the profile look as real as possible, that had at least 1 photograph showing its face and we would have had a good conversation and Julio complied with everything, he was a man of 42 years, very funny and respectful to talk to me and looked quite handsome, I almost had a hard time believing that he was there because at that time I was still thinking that the sugar daddies were all old gentlemen or unattractive but with a large bank account.
Julio offered me a coffee or go out to eat some afternoon to find out if we could reach an agreement, he told me he does not live in the city of Puebla that he did in Mexico City but he would go there to meet us (it's 2 hours of distance between these two cities approximately) we agreed this on a Wednesday and our appointment would be Friday afternoon. Up to this point I had not told anyone about this, but since I would have my first date with someone I decided to tell a friend of the university, I did this really in a little bit of protection so that someone would know my location in case Something bad would happen, I was really sure that I wanted to do this, but I tend to be quite cautious.
The day expected came and I was a nervous wreck preparing, I used a very cute black dress, red heels and discreet makeup wanted to see me very attractive but taking care not to look like a prostitute and I know that for many people the term "sugar baby" It's the nice way to call these for me and from my point of view they are different things (at least I and the girls I know and practice have never felt like prostitutes) I kept in touch with Julio as well as with my friend, Although she seemed more frightened than me and that made me more nervous, I was relieved to think that we were in my city which I know quite well and that it was I who had chosen the place of our meeting.
The appointment was in an Italian restaurant located in the zocalo of the city, when I arrived at this July was already there, when I saw him I realized that his photos were not lying at all and that he really was a pretty handsome man and who was I noticed the class, I was thrilled to be there! thank God he also seemed pretty nice because he kept saying how good he looked, the chemistry we had for chat was the same as we had now being face to face, we talked about everything, his life of mine, how it was that everyone had come to the website and we also asked if we had already had some experience in this before to which I replied that I had just discovered the site and that it was my first appointment, he already had some experiences in This and of course was expected.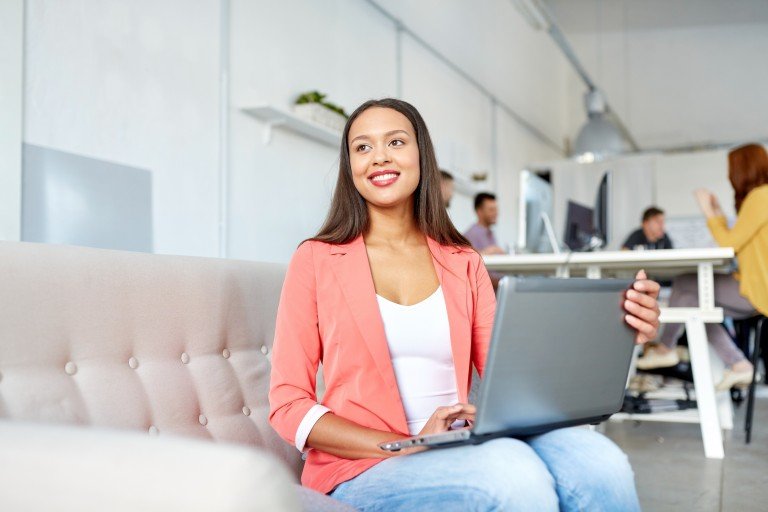 He told me he was single, he was an engineer and he had several businesses that consumed most of his time, that he had come to the site on the recommendation of a friend and that it was quite useful since it allowed him to meet beautiful girls with whom He enjoyed spending pleasant moments but without this intervening in the time he would dedicate to his work, he liked very young girls but they had goals in life, not someone who did not do anything during the day without a life of their own and who was after the Too much, he also emphasized that he needed a girl who understood that they would see little but would compensate very well for their absences, after saying this he asked me to explain what I was looking for and wow at the beginning it was not easy I have to recognize I said it was a bit difficult for me to express my wishes in such a crude way, July noticed it and told me that he would give me some advice, that the best thing I could do was to the penalty and to express as clearly as possible what I wanted to receive because otherwise it would be more likely that I felt a little used since I would never receive what I expected.
My way of thinking has always been very open and worth leaving it at the moment I realized that it did not serve me for anything other than to deprive myself of incredible experiences, I felt very comfortable with him so following his advice the grief aside and I began to express what I needed, this was basically being able to access a lifestyle that was obvious at the time I could not afford it, I wanted to go shopping, get to know new places and be able to spend my money without having to give explanations to nobody, yes! That was what I wanted in 2016 and Julio got it and I had an agreement that met the requests of both, an agreement that allowed me to leave my city and know incredible places, go shopping without worrying about the price of the things he wanted and he got a "girlfriend" who waited patiently for his arrival, one that did not bother why he did not answer the messages quickly or why they did not see much and that seeing him did nothing but enjoy his company , we both got what we wanted, for almost 2 years we kept this agreement until the flame of passion went out and we decided to leave it there without dramas and without grudges, nowadays we greet each other or talk from time to time beyond sugar daddy - sugar baby we became friends.
During the time I was with him I did not go out with anyone else since that was also part of the deal, but once finished I knew I did not want a common relationship I wanted to find a new sugar daddy, I activated my account that I had written off but he had not completely eliminated, they were happy that he was back! This time I was not just looking for someone to sponsor my trips or my shopping days, this time I wanted something that had more significance in my life, this time I was looking for someone to help me get my financial independence, someone who wanted to invest in a business for me and now the million dollar question, did I get it? Of course! And I did it because I did not stay with the men who were raised and refused, I kept looking until I found someone who enjoyed helping their baby to meet their goals, I currently have a business in which we elaborate personalized travel products and With this, I not only benefit but also the Mexican artisans who work with me.
I am proof that this style of relationships WORKS and works for what you want, it will depend on each sugar baby that you profit so much from this.