By: Valeria Sugar April 8, 2020
Having a sugar daddy? I love you my experience
Tips from a Sugar baby
No one taught me to play my role as Sugar baby, it's something I learned on my own and today I want to share my experience so that, in a stroke of luck, you can avoid wasting time with a pseudo-sugar daddy and you know choose the right one.
The reasons to become a sugar baby can be different for each girl or boy, we will always have reasons that are valid for us, no one else can or should judge us for it. There will always be an influence that motivates you to try to be him or the baby of some daddy or mommy. I was influenced by a friend and Facebook memes. And my reasons are the following:
I became independent from my parents when I was 20, I don't want to sound pretentious, but I am a good-looking girl with an enviable body, so, fortunately, I discovered from the age of 18 that I could work and earn money from my beauty, I have been an aide since then, but as I tell you, I dared to become independent as soon as I was 20.
Currently I am not studying or working, I dedicate myself to my image and one hundred percent satisfaction, and I plan to take advantage as much as I can, that is, not for that reason I remain idle, I am active during the day. This I have achieved it as Sugar Baby , it may sound easy, and in a way it is, it will not be the first time, much less the instant that it occurs to you, this is definitely a dedication on the part of both, and for it to work it takes your desire to achieve a specific goal.
I'm not currently studying or working, I dedicate myself to my image and 100% satisfaction , and I plan to take advantage of it as much as I can, but I do not remain idle, I am active during the day. This I have achieved as Sugar Baby, it may sound easy, and in a way it is, it will not be the first time, much less the instant you think of it, this is definitely a delivery by both of us And in order for it to work, you need to want to achieve a specific goal. it was $ 3,000 pesos. I have always had a strange obsession with money, it is the most wonderful thing, because with money you can do with your life as you please , without it, you only live on ideas. I believe that money should not be frowned upon because it can not only be used for banal things but also to cover the essential aspects of daily life, such as food, health, etc. it's all thanks to money. Yes, although I see it more in the superficial approach, it does not matter, you may be a better person than me and you think that money is not really so valuable. Money has always moved me, but I understand that not everyone thinks like me.
And although I was aware of the desire I arouse in men, I had not dared to seduce them to get something in return, I mean the monetary aspect. I considered that the girls who sell their bodies for money are silly and even pathetic, I apologize for that, I was wrong, and I'm not saying that I currently sell my body, there are different ways of interpreting it. Once again, as I have seen in other forums, I also want to emphasize that being sugar baby is not prostitution .
When I was an aide, I always saw escort girls normally, it is most common in that environment. Girls who work in escort agencies or independently, earn at least $ 125 for 1hr; So in that way, I was very attracted to the idea of ​​selling more than just beauty. The concept of an escort is supposed to be something more than simple and cheap prostitution, an escort is generally a university girl who offers her quality company that offers a dating experience for a certain time, be it an hour, two, three or even a day or several days. And for this, they charge an amount of money.
It seemed like the easiest way to earn money, and even though I refused that idea at first, I ended up becoming an escort for about a month, and I must admit that it was easy, yes, but at the same time stressful, because arriving at the place, after receiving the room number, when knocking on the door, I never knew which person was going to receive me, if he was fat, skinny, tall, white, brown, fragrant, friendly, jerk, etc. The worst thing of all was to be aware of my health, I always had the fear of contracting a sexually transmitted disease. Being an escort was not for me, and I admire those who play it for years because they face many risks.
When I resigned immediately I resented the lack of money, because in that month I easily made at least 5 appointments a week, which was equivalent to a little more than $ 11,000 Mexican pesos, so count what I earned that month as escort Leaving my new profession, I went back to work as an aide, but the money was very little compared to the rest, so I decided to go back to the escort agency but only part-time, not full-time. And with that extra money, plus the money I earned as an aide, I already completed the money I needed. But I sacrificed my peace of mind. I was missing something inside.
I found myself being unhappy, meeting my financial needs, in exchange for my peace of mind. I repeat, being an escort is not for me. So I thought of a way to replace my new profession with something more relaxed but that would allow me to continue earning the money I needed. I focused on finding a person or some people, but stable, I started to have base clients, and I stayed with them for about 2 or 3 months. I saw 3 clients per week, and little by little I was leaving the escort agency.
These base customers told me that as they were my Sugar daddies, that was supposed to be the reason why they frequented me, of course, they told me separately. Neither knew of the existence of the others. And I believed that this was how sugar relations were carried out. I thought that's what it was about. But of course, I was flat out wrong. Now I know perfectly well that sugar relationships are much more than just occasional sex. It goes far beyond that. To the degree of really forging an emotional connection. Maybe not so much good love, but without a doubt, you get to feel a true affection and appreciation for the person.
It should be noted that this appreciation and affection of which I speak did not come to be felt by the heavy Sugar Daddies, with them I could never have felt more than the emotion of receiving my money. So I told you about the real and false SD. Because it is very easy to get confused. I saw these base customers sometimes more than once every week, but only in a motel room. We never go beyond the bed or a brief conversation about anything in particular. There was no emotional connection or anything like it; Suddenly something wonderful happened, I met my first Sugar daddy, I guess it will not be the last in my life, nor the only one. Now yes, comes the beauty of my story.
Sugar baby experience
One day I had an event at the hostess agency, my decent job. It was in a new club, they were promoting this new nightclub. I arrived at the place on time and the person in charge of me was not there, so I entered an office and there was Wayne, the protagonist of my anecdote. Sitting at his desk, in a very elegant and tasteful office, by the way. He seemed other than attractive, very busy. I felt sorry for the intrusion, but despite looking very busy, he treated me kindly and took me to the correct office where the person who was to receive me was. And I thanked him for the favor. He returned to his office. I had no idea that he was the owner of that place.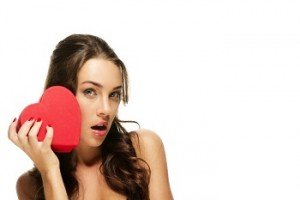 I could not have given importance to that meeting because it really did not mean anything, it is like when you go down the street and see a physically beautiful person pass, you think about it, but it does not transcend a simple thought. In Wayne's case, I did not imagine that he would become such an important person in my life. At the end of my event I returned home as I normally did, I bathed, ate and slept a little, because I would have an event at night again in that place. During the day we did propaganda for the opening, but at night it would be my performance together with my colleagues, as go-go dancers.
It was time for the dance, and already changed with the costumes, the show began. Anyway, the handsome man who helped guide me in the morning was there again, he no longer had the appearance of a busy man, he already seemed deeper in the environment, but he gave off an image of observer of everything, he seemed to be aware of the people and details around, in a very meticulous way. He gave the impression of being a supervisor. I asked the bar to show who that guy was, because he had already caught my curiosity, it was then that the boy told me that he was the owner of the place. And the desire to conquer him invaded me, knowing that he is the owner, for me he represented money. Momentarily I wanted to conquer it, because as you know, I was already in the goal of getting a good big shot.
Then using my attributes I approached him, I made the comment about the place, making him believe that I did not know who he was. I told him that the place was beautiful and that the most important thing, in good taste, that the owners were surely people who know how good. And he found my comment funny, he took it well and said, thanks for the compliment, then I smiled and said "oh are you the owner?", I have always known that by flattering people you are more likely to get what you want. you look for them. At least that technique has served me, it is not like falling into a lamb shop, it was just saying a truth kindly, and I got it right. Thus began a more interesting talk, and we ended up exchanging phone numbers.
It was not an innocent talk, nor was it so blatant, but it was tacit that giving us our personal numbers was the entrance to something more flirtatious, but it was not grotesque either. I continued my turn and he smiled at me, basically danced for him. I was nervous, I admit, because it was the first time she had planned to conquer a man, just like him. I was afraid of making mistakes. At the end of the night, then, each one went to their homes, and I left with the idea of ​​hearing from him again. The next day I received his call, it was exciting, in fact, I remember that I did scream with excitement, to get on my nerves and that when I answered I could sound calm.
We met at a fancy restaurant, but not because fancy meant it was boring, in fact it was a place with a young soul, this man has good taste in everything, even to choose places. We had a long and interesting talk, I think we were both on the same page, because he explained his intentions and I explained mine. He told me that he had recently been divorced, and that he did not want formal commitments, that he needed to give himself his space and meet the single man inside him again. But that he also wanted to feel the affection and warmth of a woman, and that he was preferably younger than he was 42, he was looking for someone like me, in his 20s.
And I told him that I recently wanted to be with someone older than me, that in my work environment it is very common to see the girls with their sugar daddies and that I also wanted to know what it felt like. We agreed to try it, since it was new for both of us. And so far everything is going well, we both feel very comfortable, with each other's company, I would not be an escort for anything in the world, because I already found a more feasible method that makes me feel better about myself.
I could tell you many anecdotes, but they are very personal, what I can tell you is that a month I get 20,000 Mexican pesos net for me and he pays for my apartment and all my expenses. I am seriously thinking about investing my money in my own business, I still have not decided what it will be. I am doing the things that I like to do, above all taking care of my image, I stay in shape, my life is the gym and the pleasures that occur to me, and above all, he who is giving me everything I always dreamed of. We maintain our independence, but of course, I offer you my exclusivity, and I will gladly do so.
I have made some physical modifications to improve my image, he has invested in it, because I am "his little doll": rhinoplasty, breast augmentation and of course, my facial treatments to keep my skin like porcelain. I'm not sure if it will be easy for all women to get a sugar daddy as splendid as the one I have, or if in my case, it was a matter of luck. I can think that if you want something with all your might, you will get it. I already know the method of finding it, you propose it and of course, you invest in your image because let's accept it, this is finally also about physical beauty and attitude. Clarify things from the beginning and move forward, always be reciprocal. I will continue to enjoy my Sugar daddy and I hope that my experience will be of use to you. Believe yourself irresistible, it works!